Overall
Barely a year has passed since you were in the spotlight so there's no need to get so gruff about your circumstances. If you kept your kid gloves on last year the good news is that those opportunities are still waiting for you to get your goatness into gear. Wether you do or knot is a question only you can answer - but you'll no doubt recall that mutton will come of mutton. If you put your mind to it, ibex you can graze the podium with your presence.
Health
You can spend much of the year scrambling along those cliff-edge paths, the stars say your chances of falling badly ill are negligible. The small warning comes with the caveat that you should minimise head-butting at work, fun as it can be.
Wealth
You are the cornucopia, or rather it is sitting on your head. Never forget that it's you who puts the cash in cashmere. Investments are in tweed what you might go in for this year, making sure to not get fleeced of course. If the yarn sounds too good to be true, then fur sure they have something to hide.
Love
Don't fall into too much of a rut this year. After last year's shaggy stories, this year may seem a little quiet. If you got married or are in the family way, then that's only to be expected. If you didn't get hitched, then the first half of the year still offers some fine grazing. Time to put the pash back into pashmina.
Career
Your perfectionist self will sometimes only see the worsted in others. You'll need to take that on the chin and not act the goat. We know just how much you like dominance hierarchies. Chances are there for promotion this year, but they'll be sorting the sheep from the goats, make sure you don't get polled.
Famous Goats
Premier of the PRC Li Keqiang; American business magnate Bill Gates; fashion model Iman Abdulmajid; Hollywood actor Bruce Willis; Hong Kong actor Chow Yun-fat; American musician Mick Jagger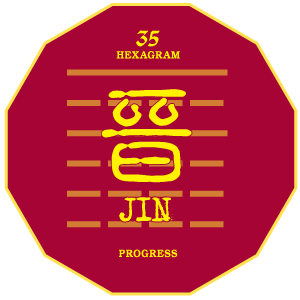 Guiding hexagram from the Yi-Jing (Book of Changes)
Judgement
Progress. The powerful prince is honoured with horses in large numbers. In a single day he is granted an audience three times.

Image
The sun rises over the earth: the image of Progress. Thus the superior man brightens his bright virtue.

Line
Six in the fifth place means remorse disappears. Take not gain and loss to heart. Undertakings bring good fortune. Everything serves to further.

Verdict
We're not sure if any of this is unclear, but it's pretty much carte blanche, you're going to be able to get away with anything you decide to do, no-one is looking. Think early 5th Century BC Athens and the sudden realisation that no-one can stop you. What you do with all that power is up to you.